Advanced Endoscopy in Colorectal Surgery
OVERVIEW
This training will include diagnostic and surgical use of flexible endoscopy during MIS colorectal procedures.
Agenda will include:
Didactic Presentation
Device Demonstration
Tissue Lab
Inanimate Simulation Exercises
Objectives:
Understand tissue dissection in laparoscopic colorectal surgery
Learn the safe and the effective use of flexible endoscopy in conjunction with surgical colorectal procedures
Technologies used:
Flexible Endoscopy: Evis Exera III Colonovideoscope
QuickClip Pro
EMR Kits
ESD Products
Pre-Requisite:
General surgeon who has a strong foundation of solid laparoscopic skills and is interested in the safe and effective use of Olympus products may be eligible to attend this course if they are currently using or evaluating Olympus equipment.
AVAILABLE DATES
We are currently scheduling courses for 2019. Please check back for specific dates.
EDUCATORS
The faculty listed are examples of faculty used at this course in the past. A combination of similar faculty will be used at each course.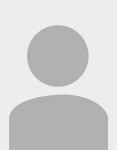 Glenn T. Ault, MD, MSEd, FACS, FASCRS
Senior Associate Dean - Clinical Administration (LAC+USC)
Chief, Colorectal Surgery – LAC+USC
Associate Professor of Surgery, Residency Program Director,
Division of Colorectal Surgery


Kyle G. Cologne, MD, FACS FASCRS
Assistant Professor of Colorectal Surgery
Associate Program Director, Colorectal Residency
USC Division of Colorectal Surgery
Keck School of Medicine of USC

Sang W. Lee, MD FACS FASCRS
Chief of Colon & Rectal Surgery
Professor of Clinical Surgery
USC Division of Colorectal Surgery
Keck School of Medicine of USC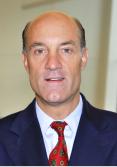 Peter W. Marcello, MD, FACS, FASCRS
Chairman, Deparment of Colon & Rectal Surgery
Lahey Hospital
Tufts University School of Medicine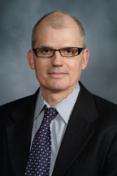 Jeffrey W. Milsom, MD, FACS
Executive Director
Center for Advanced Digestive Care
New York Presbyterian Hospital
Weill Cornell Medical College


Richard L. Whelan, MD, FACS, FASCRS
Professor of Surgery
Chief, Section of Colon and Rectal Surgery
Mount Sinai West Hospital
Icahn School of Medicine