Advanced Fundamentals – 1st Year Fellows Course
OVERVIEW
Attendees will explore advanced fundamentals in endoscopy focused on enhanced visualization and scope control, as well as the EndoTherapy devices required for treatment. This two day course will focus on each topic through didactic and hands-on educational sessions detailing the safe and effective use of Olympus technology and its role in EGD, colonoscopy and small bowel enteroscopy.
Agenda will include:
Didactic presentations
Hands-on Lab
Overview of Olympus Products
Objectives:
Improve quality of patient care using endoscopic technology.
Describe visualization techniques for Barrett's Esophagus.
Demonstrate endoscope handling techniques to reduce patient discomfort during colonoscopy.
Review safe and effective use of Olympus devices during endoscopic procedures.
Technologies used:
QuickClip Pro
ScopeGuide
SIF-Q180
Single Balloon
SnareMaster
EVIS EXERA III
GIF-HQ190
NeedleMaster
PCF-H190DL
PolyLoop
CF-HQ190L
CV-190
CLV-190
ENDOCUFF VISION
EndoJaw Biopsy Forceps
Foreign Body Retrieval Devices
Pre-Requisite:
1st Year Fellows Only
AVAILABLE DATES
Future dates coming soon
EDUCATORS
The faculty listed are examples of faculty used at this course in the past. A combination of similar faculty will be used at each course.

Seth A. Gross, MD
Chief of Gastroenterology, Tisch Hospital
Associate Professor of Medicine
NYU Langone Medical Center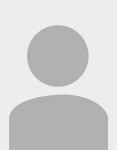 Ahmed Hassan, MD, MPH, FACG, FACP, AGAF
Gastroenterologist
Lehigh Gastroenterology Associates,
Lehighton, PA

Steven Lichtenstein, MD, D.O.
Chief / Division of Gastroenterology
Medical Director / GI Service Line
Mercy Health System (Trinity Health)
Chair / Division of Gastroenterology
Clinical Professor of Medicine
Philadelphia College of Osteopathic Medicine


David M. Poppers, MD, PhD
Clinical Associate Professor of Medicine
Division of Gastroenterology
New York University School of Medicine


Jason B. Samarasena, MD
Associate Clinical Professor of Medicine
Director – Advanced Endoscopic Imaging
H. H. Chao Comprehensive Digestive Disease Center
Division of Gastroenterology and Hepatology – Interventional Endoscopy
University of California Irvine