OVERVIEW
This course will introduce attendees to ERCP, EUS, EMR and Endoscopic Surgery through topic-focused didactic and hands-on educational sessions on the safe and effective use of Olympus technology and its role in advanced endoscopy procedures.
Agenda will include:
Didactic Presentations
Hands-On Lab
Overview of Olympus Devices
Objectives:
List the indications, benefits and complications of EUS, ERCP and Endoscopic Resection.
Identify types of ultrasound equipment used in gastrointestinal procedures.
Demonstrate ultrasound image optimization using the Olympus ultrasound equipment.
Perform FNA/FNB using the EZ Shot 3 Plus.
Demonstrate ERCP procedural techniques using the Olympus V System.
Perform steps for Endoscopic Resection.
Technologies used:
CV-190
CLV-190
TJF-Q180V
CF-HQ190L
PCF-H190DL
GF-UCT180
TGF-UC180J
GF-UE160-AL5
ERCP Guidewires
ECRP Sphinctertomes
ERCP Balloons
ERCP Cytology Brushes
ERCP Baskets
ERCP Stents
StoneMasterV
NeedleMaster
Coagrasper
ESD DualKnife, HookKnife, ITKnife2, DualKnife J, SB Knife, & Triangle Tip Knife
Distal Attachments
QuickClip Pro
EMR Kit
Endocuff
ScopeGuide
ALOKA ARIETTA 850 Premium Ultrasound Processor
EU-ME2 Premier Plus
EZ Shot 3 Plus
Hanarostent Esophageal
Hanarostent Biliary
SmartBand Multi-band Ligation Kit
Pre-Requisite:
This course is open to 3rd and 4th Year GI Fellows
AVAILABLE DATES
Future dates coming soon
EDUCATORS
The faculty listed are examples of faculty used at this course in the past. A combination of similar faculty will be used at each course.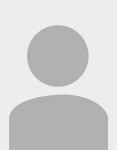 Peter Draganov, MD, FASGE, ACAF, FACG
Professor of Medicine
University of Florida
Division of Gastroenterology,
Hepatology and Nutrition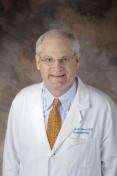 Robert Holbrook Hawes, MD, FASGE, FACG
Professor of Medicine,
University of Central Florida College of Medicine
Medical Director
Florida Hospital Institute for Minimally Invasive Therapy
Orlando, FL.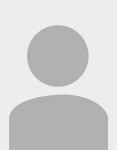 David R Lichtenstein, MD
Director of Endoscopy Program
Associate Professor of Medicine,
Boston University School of Medicine, Boston MA


Christopher C. Thompson, MD, MHES
Gastroenterology, Hepatology and Endoscopy
Director of Therapeutic Endoscopy
Assistant Professor, Harvard Medical School